My Wheels

So far I have owned three vehicles: an 1986 T-bird, 1970 Nova, and 1977 Camaro.
I enjoyed the T-bird, my first set of wheels, I think I was 18 when I bought her. She had a 5.0 Mustang engine which was nice... except for the two speeding tickets. I outfitted her w/ a Sony amp (I forget the output) and ran it to custom mounted Pioneer 3-way 6 x 9 's in the rear and to 2 custom mounted Pioneer 3-way 6 1/2 's in the front... nice system but no box. I had one accident when I lost control of her in a blizzard and a light pole got in my way going going around a turn; the pole fell to the ground and I smashed up my front end (header, bumper, fender, and light bucket). Lucky for me my, my High School's automotive class had a red '86 T-bird shop car, so I struck a deal w/ the teacher and I got all the parts I wanted for $150. After I pirated the parts I needed I worked at a friend's father's body shop to fix her up. While I owned her I replaced the radiator, master cylinder, alternator, thrust bearing, muffler, 2 sets of tires, spark plugs and wires, and many sets of brake pads. The dealer replaced the oxygen and throttle-positioning sensors... it's these sensors that caused me to lose control during the blizzard.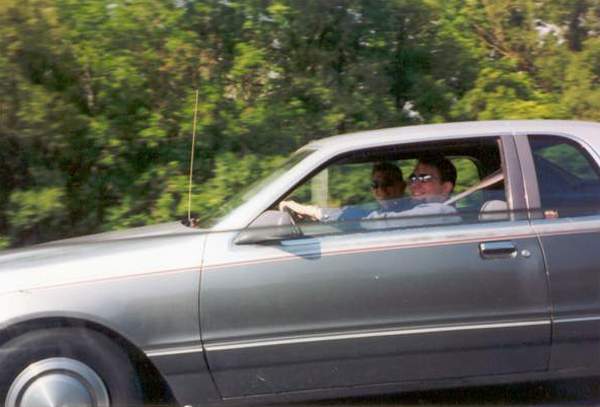 I got a deal on a 1970 Nova from a guy I randomly met. I bought her for $200... but she didn't run and the previous owner's budies jacked the windhshield wiper motors. I had her towed to my grandma's garage... she was a bucket with a rough coat of gray primer... of course that coat needed to be stripped down since primer absorbs moisture and the car had been out in the elements. I envisioned rebuilding her and dropping in a crate engine, but alas reality set in and I reasoned that it would cost too much money to rebuild a grocery-getter. With the exception of the interior, she needed a lot of work. My buddies and I pulled the 307, but that's as far as I got on this project. This Nova never ran while I owned her... and if you don't speak Spanish then let me clue you in on a little joke... "no va" means "no go." I ended up selling her to a salvage yard to make room for the...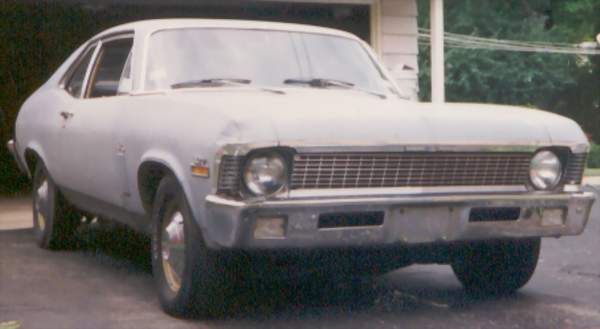 '77 Camaro painted midnight blue... her name was Dragula and her license plates read "CRUZ N". Notice the semblance of fangs on the front bumper. She was fun to drive, pretty fast and loud... car alarms would go off in parking lots from the exhaust rumble. Unfortunately, I don't own her anymore because I couldn't afford to keep her. Everything about her was great until I blew the Muncie M21 4 speed manual transmission. What happened was the tranny got stuck in first and reverse simultanously, so when I hit the gas the tranny exploded. What a horrible day. That was really the beginning of the end. I ended up dropping loot and got an M22 close-ratio tranny, but she was never the same again. This car was a complete toy. I drove her for a summer commuting to a suburban law firm dressed in a shirt and tie. The mileage was ridiculous... I was getting like 6 miles per gallon... premium gas only on account of the compression. The real problem was that she needed new rims, tires, and exhaust parts including catalytic converters... all costing money that I didn't have... so I decided to sell her. As for other specs, she had a nicely chromed 350 bored .060 over w/ a 3.73 posi rear end, headers, dual exhast, Hurst shifter, Autometer tach, '73 front end, traction bars, tied frame, and an anti-theft removable steering wheel. Alas she's gone and I miss her.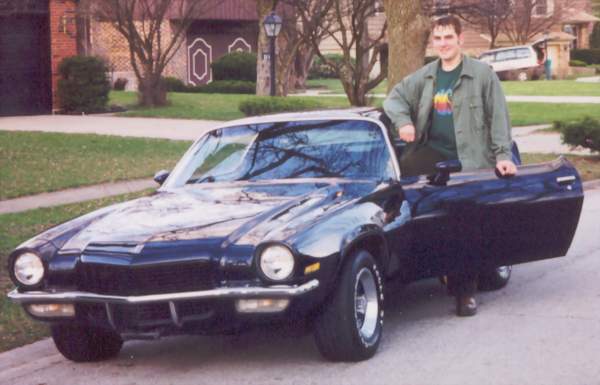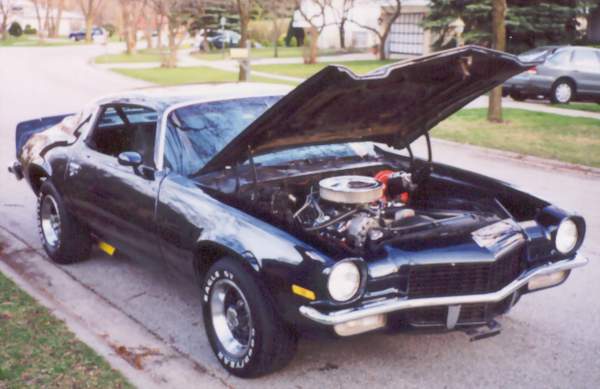 That's it for the cars I've owned... I don't have any wheels now but dream of buying a Z06 Corvette...